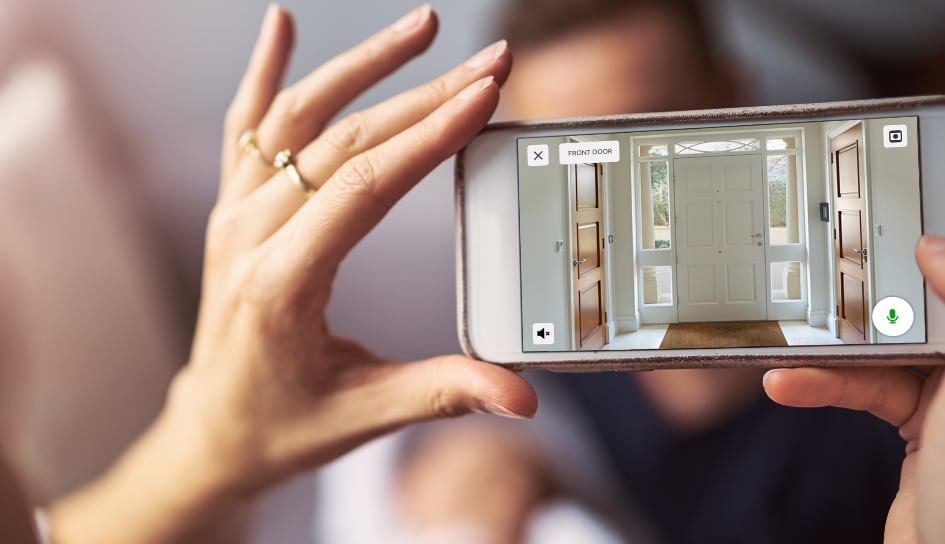 Are Smart Locks Worth It In Shreveport
Have you thought about improving your home's locks? As one would expect, you could go the conventional route and install a simple deadbolt lock, or you can go a different direction with a push-button keypad. However, if you seek the most advanced solution, you can get a smart lock that will connect with your home security system.
One question: Are smart locks worth it in Shreveport? Or are you squandering your cash on needlessly confusing gadgets?
Key Locks Compared to Smart Locks in Shreveport
When it comes to door locks, you will find various choices. With that in mind, you will discover the majority of entry doors are made secure by either a keyed deadbolt or a locking handle, a keypad system, or a smart lock. Operate a conventional deadbolt, and the metal bar enters past a strike plate on the frame. The bolts can be a door handle lock that's spring-loaded, which will make the door more of a challenge to pry open with a a crowbar or other device. If you would prefer not having to mess with a traditional keyed lock, you can install a push-button lock that triggers the bolt through a 3- or 4-number code.
Smart locks are interlinked systems that replace your ordinary deadbolt and door handle. Similar to push-button deadbolt, you enter a numerical PIN to open the door. But with a smart lock, you have the opportunity to link up to your Wi-Fi or your overall security package to do more. Through a phone app, you have the ability to:
● Remotely lock and unlock your door
● Create custom keycodes for occupants and frequent visitors
● Get text alerts in the event someone unlocks the door
● Create short-term key codes for guests
In Which Circumstances Are Smart Locks Worth It In Shreveport?
If you are thinking about using a single or maybe two smart locks as substitutes for standard keyed entries, you may or may not think they are worth it. It would be convenient to remotely unlock your doors, but the make and model play a big role in how dependable and functional they will be. When installing a single solution not integrated to your security, make sure that your smart lock comes with 128-bit encryption and has a mobile application that is updated often.
However, the greatest benefit of a smart lock is experienced when integrating it with your home's overall security. This gives you the option of having your locks communicate with other security devices to enhance your protection while adding convenience to your daily routine. For example, when your video doorbell detects a visitor proceeding toward your front porch, your smart locks are able to automatically lock. Or set geotracking on your security system mobile app and automatically unlock your doors when you approach in your car. You may even want to program an alarm to sound if a visitor tries to punch in the wrong lock code multiple times.
Essentially, a smart lock is worth it in Shreveport when you link it to your overall home security!
Contact Us To Get Smart Locks With Your Home Security System
To get the top smart locks in Shreveport -- along with a state-of-the-art home protection plan -- reach out to Secure24 Alarm Systems. Our team is ready to build the perfect system with the alarms, sensors, cameras, and locks for your needs. Call (318) 228-1466 or send in the following form to start your project.
Cities Served Around Shreveport By Secure24 Your Local ADT Authorized Dealer